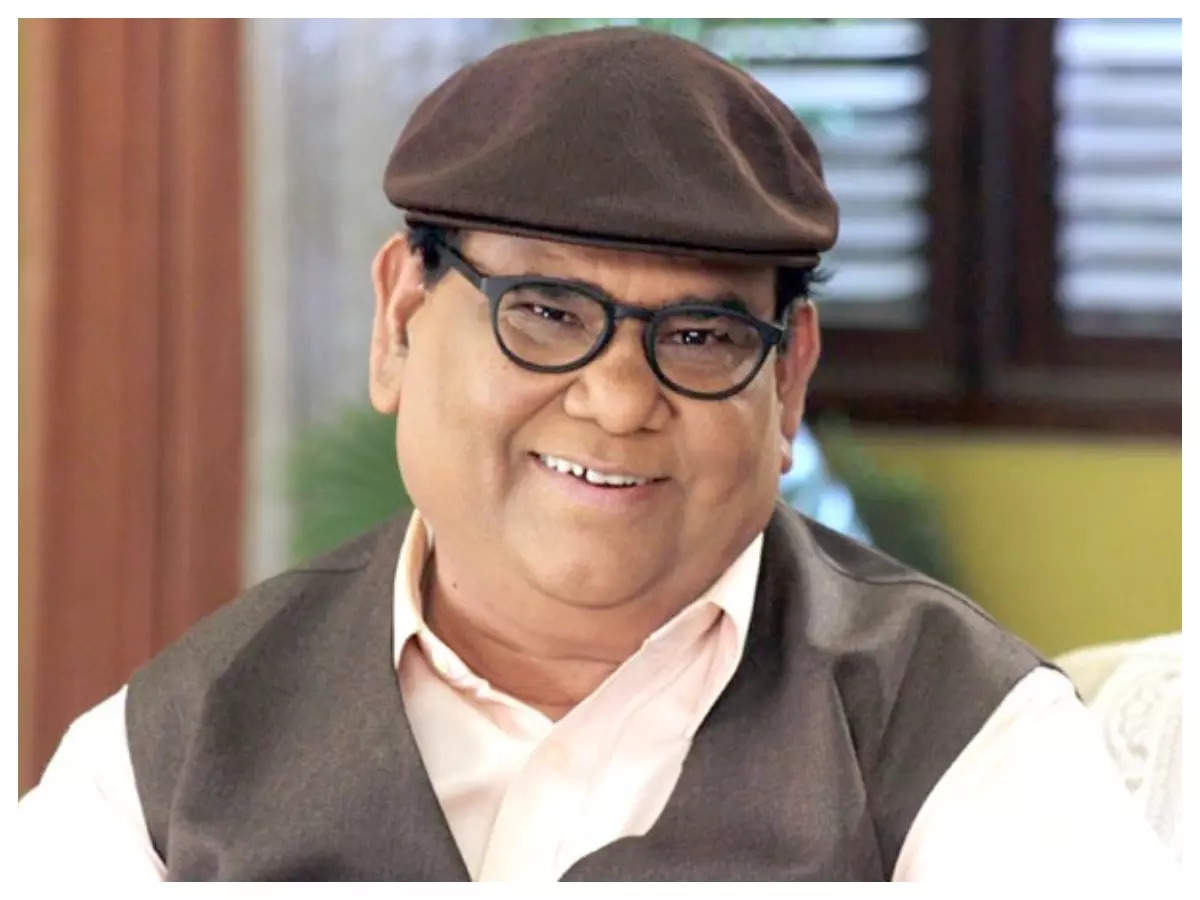 There was no one like Satish Kaushik. His best friends, Anupam Kher, Anil Kapoor, Karan Razdan and Boney Kapoor can vouch for that thought. He was an actor, writer, director, producer, comedian, musician and performer all rolled into one.
In an interview from 2018, Satish Kaushik had said, "I may have directed 15 films in my career, but in my heart, I am an actor first. Being an actor and standing in front of the camera pleases me the most. I work day and night for film direction and production, but I will be an actor till my last breath." Those words make an even deeper impact today as the happy-go-lucky Satish Kaushik has passed away at the age of 66. He suffered a heart attack while on a trip to Delhi.
He was born in a modest family in a small village not too far from Mahendragarh in Punjab in 1956. As a young boy, Kaushik would often spend hours lying on a chaarpai (cot) out in the open field, staring at the expanse of the sky and spinning a lovely yarn in his head, dreaming of going to Bombay and becoming an actor. He had the audacity to share these far-fetched dreams with his parents and declare he'd make it big one day. Little did his family know that destiny had already taken cognizance of Kaushik's dreams.
When Satish Kaushik did arrive in Mumbai (or Bombay as it used to be called) he first took odd jobs as a shopkeeper and then as a production hand on random shoots. It was during one such assignment that he got cast for a small role in Chakra (1981) featuring Smita Patil. The film was being shot in Chembur and Rajkumar Santoshi was one of the assistant directors on set. Kaushik had revealed in the past, "I had a really small role in the film, during one of the shots Rajkumar Santoshi came up to me and told me, 'You are a good actor'. That one line filled me up with so much pride that I still hold on to that memory to date. Dreams just need a little support and encouragement and my friends always gave me a chance to survive and thrive in the film industry."
He was a National School of Drama (NSD) graduate and it was in film school that Kaushik forged his most endearing and timeless friendships. He made friends with Anupam Kher, Anang Desai, Govind Namdeo, Anita Kanwar, Kavita Chaudhary and Karan Razdan. Recalling his film school days, he had said, "Theatre institute mein hum log filmon ke khwab dekhte the. Acting classes mein hum log full filmi style acting karte the. We used to talk about Vinod Khanna and Amitabh Bachchan movies, while other students used to talk about theatre."
Thanks to a special program at NSD, Kaushik, Kher and their entire class landed up at the Film and Television Institute of India (FTII) in Pune for a six month course. That changed Kaushik's life forever. He had spoken in the past revealing, "Anupam and Anang used to get all the roles at FTII and no one offered me any work. Then one day, the institute had a play Rustom Sorab with Nadira Babbar and Rajesh Vivek, where I played a negative character called Behram. I got a standing ovation and that's when my talent got noticed for the first time."
Satish Kaushik's breakout role came in the form of the character Calendar in Shekhar Kapur's Mr India. But even before that, he had already created an impact with films like Woh 7 Din, Mandi and Masoom. One of his most memorable performances came in Kundan Shah's cult comedy Jaane Bhi Do Yaaro, a film that Kaushik co-wrote along with Shah, Sudhir Mishra and Ranjit Kapoor.
Through the 90s, Satish Kaushik became a household name as he performed in a spate of comedies. Films like Deewana Mastana, Saajan Chale Sasural, Ram Lakhan and many more were testament to his skill and talent. Whether it was his character of Pappu Pager or his antics with Govinda in Hadh Kar Di Aapne, Kaushik was the go to man for good, clean humour. Right through his career, his comedy never once veered into over-the-top slapstick. It was always understated yet extremely hilarious.
It was in 1993 that Satish Kaushik transitioned to direction. His first film incharge was Roop Ki Rani Choron Ka Raja as he collaborated with best friends Anil and Boney Kapoor. His very first film as director turned out to be a huge misfire but it didn't deter Kaushik. He went on to direct memorable hits like Tere Naam and Hum Aapke Dil Mein Rehte Hain. Interestingly, Boney had signed Kaushik as an actor for a modest sum of Rs 500 back in the 80s. Many years later, Boney produced Roop Ki Rani Choron Ka Raja and lost Rs 50 crore. Satish Kaushik always saw that as a joke and never stopped laughing at their collective misfortune.
Kaushik's last film as director was Kaagaz with Pankaj Tripathi as the lead. It was the story of a farmer who has to prove that he's alive, after having been falsely issued a death certificate. Kaushik had procured the rights to the film in 2004 and the film was released in 2021. He had also shot the sequel Kaagaz 2, which might release at some point in the future.
Satish Kaushik was the friendly star that everyone loved. Such was his capacity of self depracting humour that he used to say it was a miracle that he became an actor with his looks. He had said in the past, "During my days as an aspiring actor and a struggler, I never clicked a single portfolio shot or photograph. I was sure no one would offer me a role after looking at my photo. I knew the only thing that would get me work was my talent and my skill as a performer." There was percipience in his vision. And the combination of intelligence and humility made him one of the most-loved people in the film industry.
Kaushik is survived by his wife and daughter. Surely Anupam Kher, Anil Kapoor, Karan Razdan and hundreds of others from the film industry will agree that Satish Kaushik's friends will miss him the most.