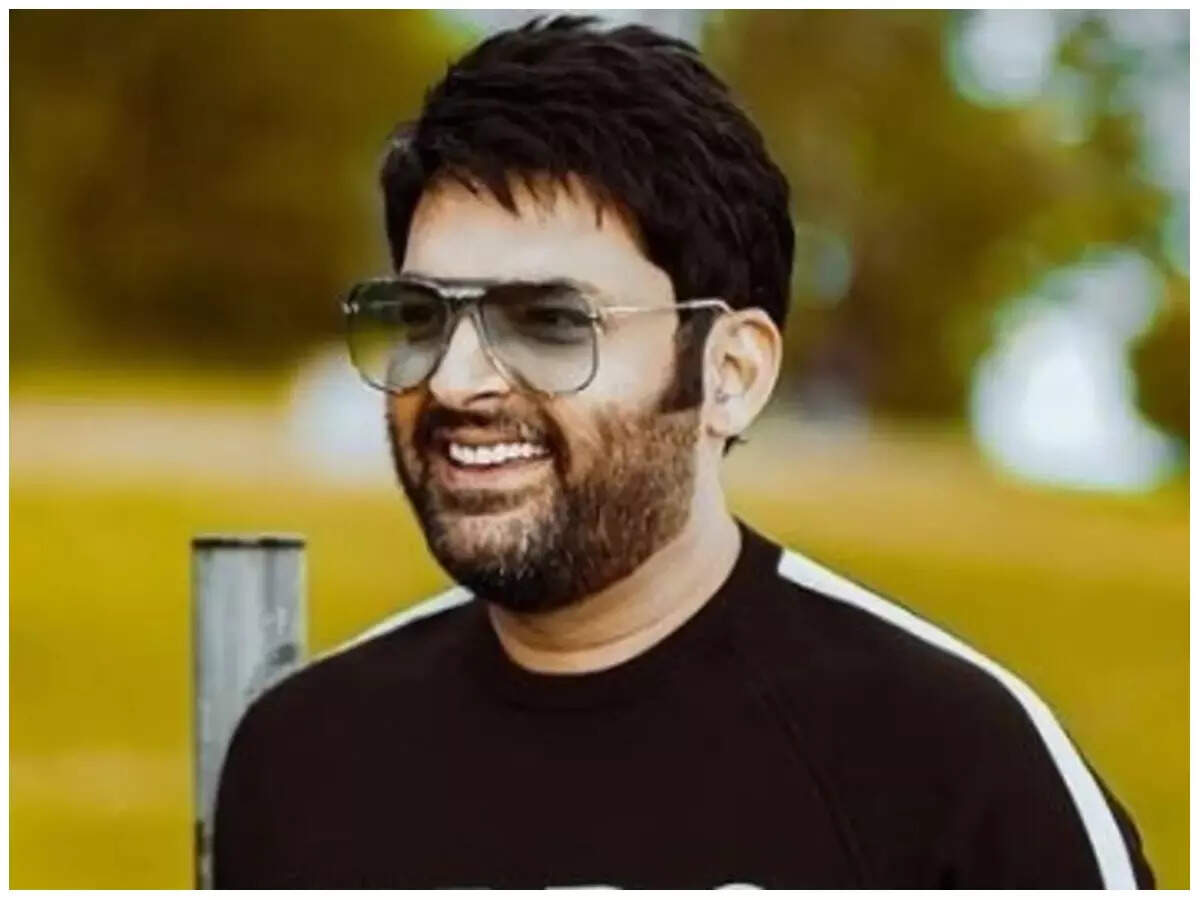 Kapil Sharma is content with the kind of reactions he's been getting for his new film Zwigato. He takes solace in the fact that this story of a common man has connected with the audience. He considers himself lucky to have worked with Nandita Das on a tale of pathos and catharsis that is close to his own struggles. The ace comedian also talks about his children, family and continuing with The Kapil Sharma Show for as long as possible.
People have responded well to your common man's tale in Zwigato?
This is our story. We have gone to various parts of the country and everywhere people have connected with the story.
What was it like working with Nandita Das?
Pehle din se dosti ho gayi. Jab Nandita ma'am ghar ayee thi, I kept asking myself why is she thinking of me in the role? Not that I don't have faith in myself as an actor. I have done theatre and I've also done films in the past. When I met Nandita ma'am for the first time it was like meeting someone similar to me.
What made you feel that way?
We are both desi entertainers. The content on my show reflects the kind of person that I am. We became friends on the first day we met. She had come fully prepared. She narrated the script to me in great detail. I've learnt a lot while doing this film.
Nandita had directed Nawazuddin Siddiqui in two films. Did you feel you would not be able to deliver the same level of intensity?
Mujhe bilkul doubt nahin tha. She had considered Nawaz for this role as well. But there was a prpblem with his dates. If Nawaz bhai was in the film there would be no surprise. He is expected to be convincing in any role whereas my playing a delivery boy was seen as shocking, although for me the role is not alien at all. I've been through the worst phases and you've been with me through some of my toughest times. Thank God, there are good people around when you are facing a time of crisis.
The Kapil Sharma Show is now ten years old. What is the secret of its success?
When we started the show it was meant be on for only three months. Abb toh dus saal ho gaye. I don't know why viewers are not bored with me. Pataa nahin ek dil se connect hai. People feel I am one of them. Oopar wale ki blessings hai. We are constantly thinking of new gags. But I don't think too far ahead. It never works out.
How long do you want to continue with the show?
As long as people shower their love on the show. I love doing the show. How many people are there in this world who get to do what they love? Look at my character in Zwigato. Bechara, majboori mein kaam kar raha hai.
How do you ensure you have enough time to spend with your wife and children?
I don't attend parties, nor do I like going out for social events. When I am not working I am with my wife and children. I have only three daily destinations: studio, office and home. Both my children were born during COVID. So I got to spend all my time with them. Otherwise, kids grow up so fast we hardly get to spend time with them. Even now I prefer the company of my children. I don't vibe well with people who are too grown up.
Which of your two children are you closer to?
I love them both dearly. But the bonding between the baap and beti is always a little special. My daughter is a year older to my son.
Does she feel insecure about her brother?
Not at all. She loves her brother dearly. She dotes on her brother. I am surprised to see how sensitive she is towards her brother at such a young age. The look on her face when she sees her brother melts my heart.