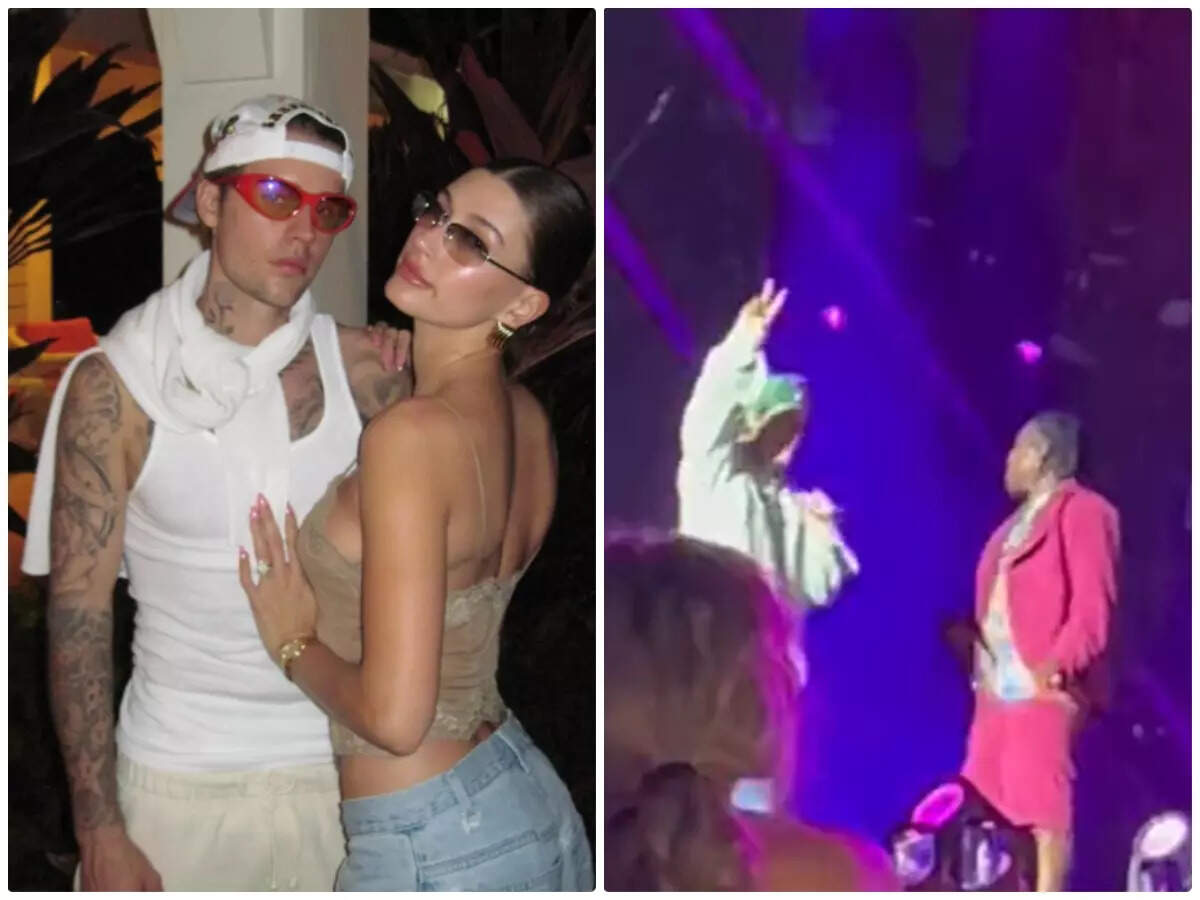 Justin Bieber
made a surprise appearance at Don Toliver's Rolling Loud gig, just days after cancelling the postponed Justice World Tour. While at first, Justin's 'Private Landing' performance made headlines, now a video of audience members abusing the singer's wife, Hailey Bieber has caught everyone's attention.
The viral TikTok clip sees a crowd chanting 'f**k Hailey', right after Justin asked the crowd, "Give it up for Don Toliver."
Crowd chants "F*ck Hailey Bieber" during Justin Bieber's surprise performance with Don Toliver at Rolling Loud.… https://t.co/1mAcrWMtnw

— Pop Base (@PopBase) 1678220664000
Going by the clip, it didn't appear that Justin heard the screaming audience members.
This is the latest wave of hate Hailey has been receiving since dissing Selena Gomez on social media and reigniting a long-running feud.
The alleged war between Hailey and Gomez reportedly boiled over within the past few weeks with the girls taking jibes at each other, prompting the singer to take a break from social media, citing that she is "too old for this."
Fans of Gomez were up in arms to defend the singer from the alleged 'bullying' she was facing from Hailey and her friends including Kendall Jenner.
Last month, Hailey posted and then deleted a video where she, Kendall and Justine Skye mouthed the audio, "I'm not saying she deserved it, but God's timing is always right." TikTok users surmised that Hailey was referring to Gomez, who, at the time, had just responded to being fat-shamed.
The beef between the two celebrities dates back to 2018 when Hailey got engaged to Justin just months after he ended his relationship with Gomez, whom he dated on and off for eight years.
Gomez, on the other hand, has issued public statements to fans, asking them not to indulge in fan wars while also promoting the cause of mental health.